Infinite Maze Game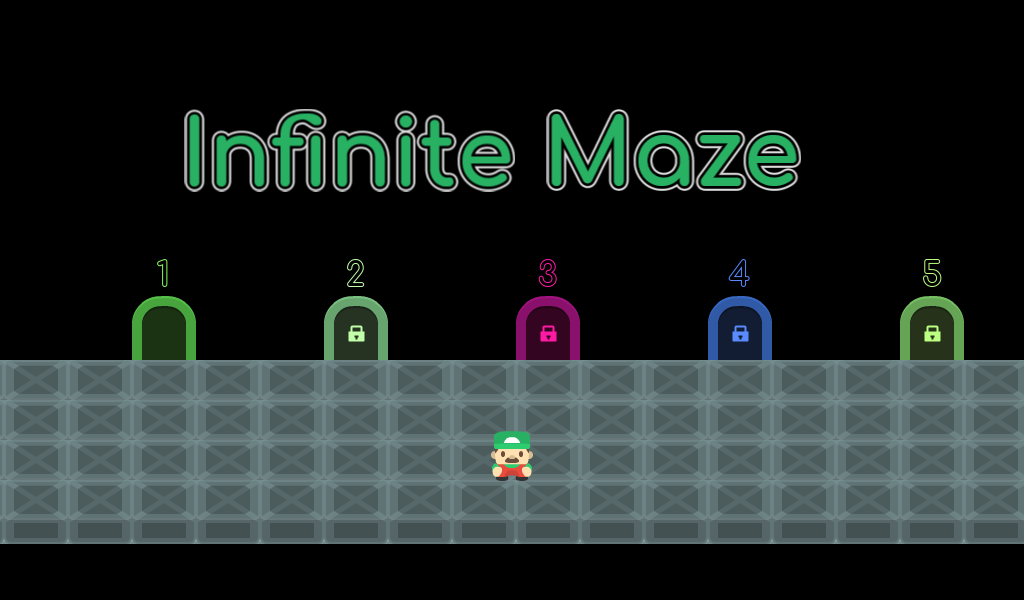 You wake up in an infinite corridor, with infinite doors. Each door leads you to a different dimension, inside an infinite maze in every direction.
HOW TO PLAY:

Collect coins to open new doors.
Collect hammers to destroy red walls.
Enter portals to go back to the infinite corridor.

CONTROLS:
- Move the player with the directional keys
- Press SPACEBAR to use the hammer to destroy a red wall