Arrows
Arrows is a board game with simple rules.

How to play:
You control the red pieces
Each piece can move in the direction of the arrows in it
Capture opponent pieces by moving to the cell of the opponent
Game modes:
The artificial intelligence was implemented using Minimax:
https://en.wikipedia.org/wiki/Minimax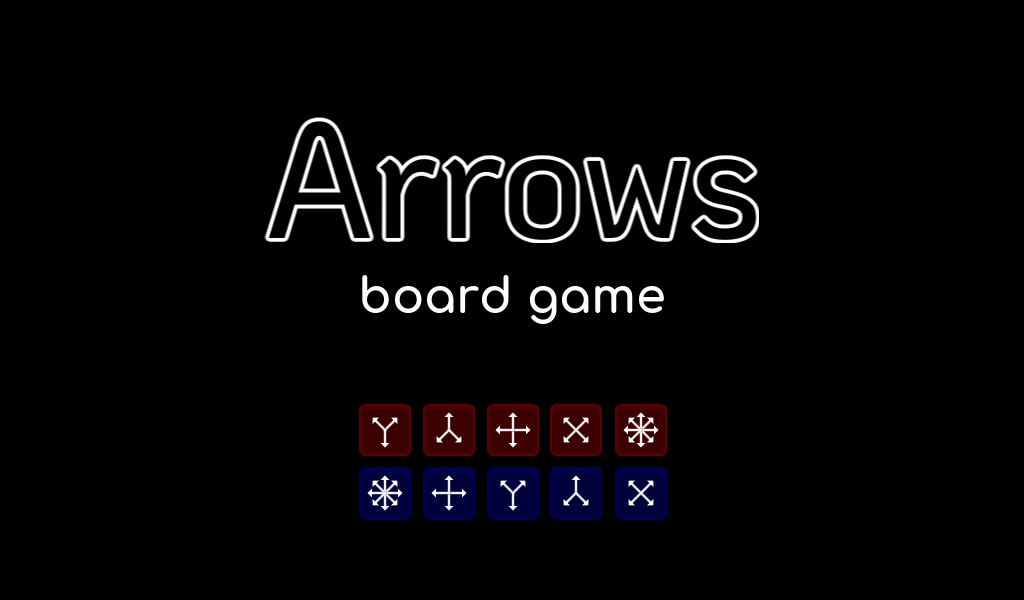 Download
Click download now to get access to the following files:
Comments
Log in with itch.io to leave a comment.
Loved the game - came from the Jam. Would there be a possibility of you expanding on the ideia?
Hi GaunaZX, glad you liked it. Do you have a suggestion on how to expand it? Thanks.
I think having an alternate objective, such as in chess, where you have to capture a certain piece or even some marked pieces in order to win would put a little twist. Also, since the pieces all have movement to not get stuck, you could easily play with the form and shape of the board to make something interesting. Thought, as it is, it's already good and would be cool to see if you take the idea further afterwards.
Please, make a downloadable version for PC.
Hi NikolayKozloff. I just uploaded a downloadable version.